What to Expect
Staying current with DOT regulations for your employees can be an overwhelming undertaking for any safety or hiring manager. Join aINSIGHT's Jessica Wheeler, Director of Product Management, learn the Key Steps on How to Keep your Drug Test Program for DOT Regulated Employees Compliant.
Questions we will answer during the webinar:
What tests are required under DOT Controlled Substances and Alcohol Use?
To whom do the DOT Drug and Alcohol testing apply?
How to manage employees that are subject to more than one DOT agency?
We will also cover the following in detail:
What tests are required for pre-employment?
How to handle post-accident testing
Implementing a compliant random testing program
Reasonable suspicion testing
Return-to-duty and follow-up testing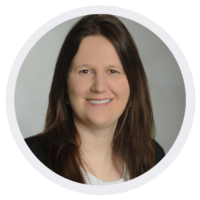 Jessica Wheeler
Director of Product Management
Jessica Wheeler, Director of Product Management, has ten plus years of experience in the private carrier transportation sector as a subject matter expert on FMCSA, IATA, IMDG, and PHMSA regulations.  She has worked from private carriers in oilfield services, hazardous chemical distribution, pipeline logistics, and agriculture services.
Jessica holds a Master of Science Degree in Leadership with an Emphasis in Disaster Preparedness and Executive Fire Leadership and a Master of Business Administration with an Emphasis in Marketing, from Grand Canyon University as well as a Bachelor's degree in Marketing and a Bachelor's degree in Management for Southwestern Oklahoma State University.
Jessica is a Certified Director of Safety by the North American Transportation Management Institute (NATMI), and a Certified Transportation Professional by the National Private Truck Council (NPTC).  She also has a current Hazardous Materials Certification and IMDG Dangerous Goods Certification from Lion Technology. She is a member of the Legislative and Regulatory Advisory Committee at NPTC.