Improve security and boost confidence in your business with Photo ID Badges
Company-wide photo ID badges are used to ensure the safety and security of your company. ID Badges exemplify professionalism and company-wide branding. Using ID badges to allow and restrict access to areas within company property ensures secure data stays that way. Another benefit of using ID badges, is to increase your employees' confidence, especially in larger companies. Your employees will feel at ease, knowing that everyone they interact with is identified, and as an added bonus they will easily remember each others' names and positions.
Learn more about the use of ID Badges and how aINSIGHT can help you get a further layer of confidence, security and professionalism to your company.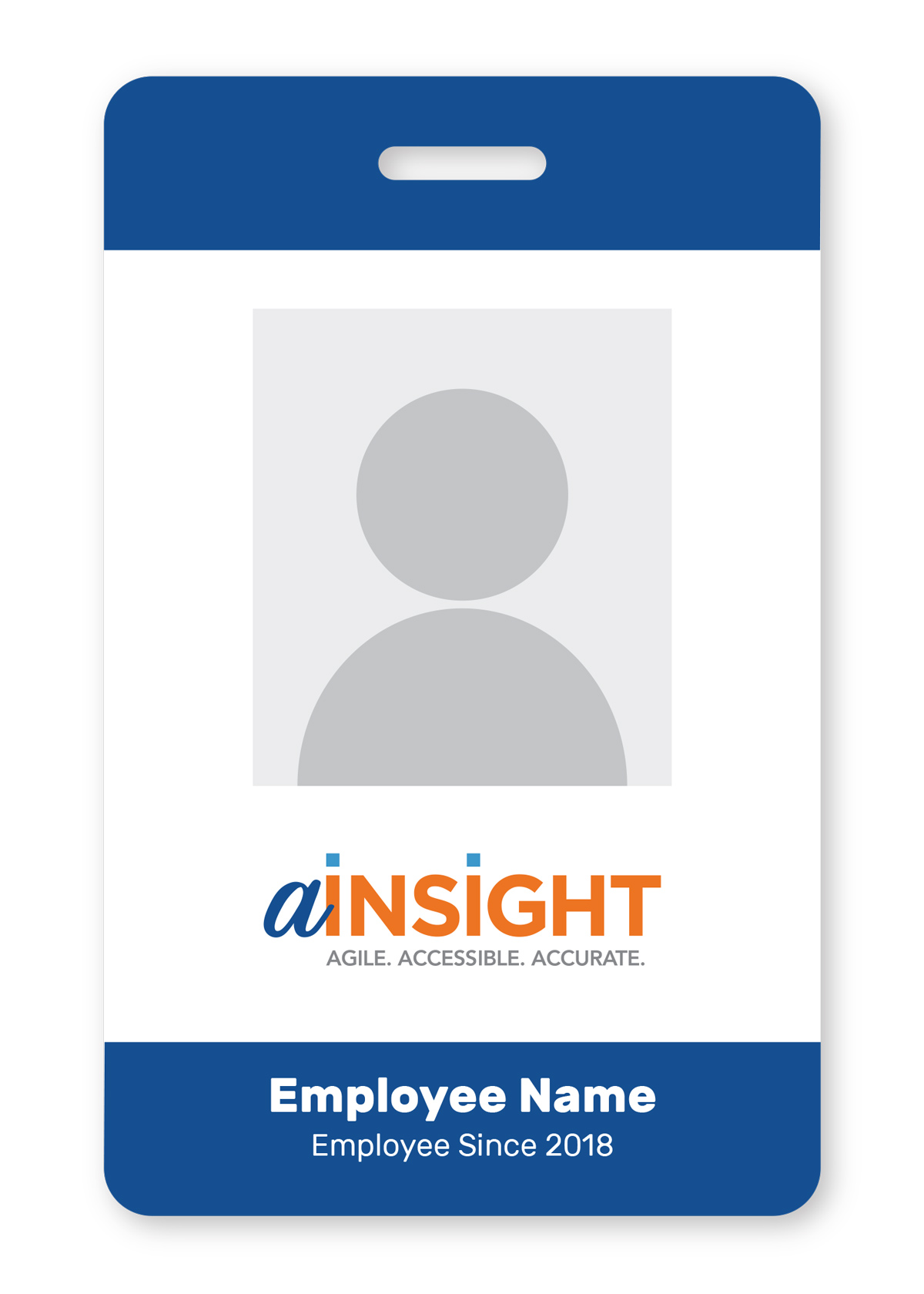 Experience the aINSIGHT Difference